With the growing threat from climate change, organisations are under huge pressure to decarbonise their operations and are increasingly relying on the convergence of digital technology and sustainability to achieve their net-zero goals.

Measuring emissions is a key element of any sustainability strategy, and this convergence is helping organisations achieve an accurate measurement of their carbon emissions across Scopes 1, 2 and 3.

In March this year the U.S. Securities and Exchange Commission (SEC) announced a landmark climate-risk disclosure rule proposal to force publicly traded companies in the US to annually report the greenhouse gas emissions for which they are directly responsible; Scope 1 and 2 emissions. In addition, if the proposals are adopted, organisations will be required to report Scope 3 emissions, if deemed 'material' to their business. As a result, companies are working hard and fast to improve their measurement and evaluation systems for non-financial metrics and using their experience in tracking to support their clients in measuring their emissions.
In 2019, the UK introduced its Streamlined Energy and Carbon Reporting (
SECR
) policy, obligating large quoted companies and LLPs to report their Scope 1 and 2 emissions, but only some of their Scope 3 emissions. However, a transportation decarbonisation plan to achieve net-zero emissions across the sector and new legislation to make electronic vehicle (EV) charging points mandatory in new homes and buildings, introduced in 2021, suggest that Scope 3 emissions reporting will become integral to SECR instead of a voluntary inclusion.
Meanwhile, some leading businesses have been setting their own emissions goals. NatWest Group, for example, has set a goal of halving its direct operations emissions by 2025 from a 2019 baseline, and has already achieved a reduction of 46%. Director of innovation and partnerships Kristen Bennie says: "We've worked with leading industry experts as well as our in-house specialists to compile our data into advanced models that allow us to map our emissions and build an impactful and targeted reduction plan."
NatWest has announced the launch of its
Carbon Planner
, a free to use digital platform designed to help UK businesses manage their future fuel and operational costs, and reduce their carbon footprint to help them go and grow greener.
The bank is developing digital carbon measurement and reduction solutions that it can share with its business customers, large and small, and put emissions reductions within reach of everyone.
"With Covid, Brexit, global instability, a cost-of-living crisis and a tough economic environment, these are challenging times for businesses," adds Bennie. "For a small business, climate is one of several demands being made on its limited time, but we also know how important it is to them. Digital tools are critical. They enable organisations to take effective action to reduce emissions in a way that's more affordable, easier to understand and accessible."
"You can't manage what you can't measure. If you think about carbon today, you realise how immature the measurement systems are."
Measure what matters
Accurate emission measurement relies on the acquisition, consolidation and mapping of data. This is where digital tools can simplify the process, create real-time information radiators to deliver a precise picture across all three emissions categories, and help generate collective ownership of targets across a business.

David Maren, managing director at Kin + Carta's Denver office, says this convergence of digital technology and sustainability will be pivotal to hitting the ambitious net-zero targets being set by organisations all over the world. "Companies know they have to reduce their emissions," he says. "The challenge is knowing how to do that. Their starting point is to establish a baseline and understand their main sources of emissions today in a quantifiable way and as close to real-time as possible. You need to be gathering that data automatically so that you can check on it at any time. What gets measured gets done."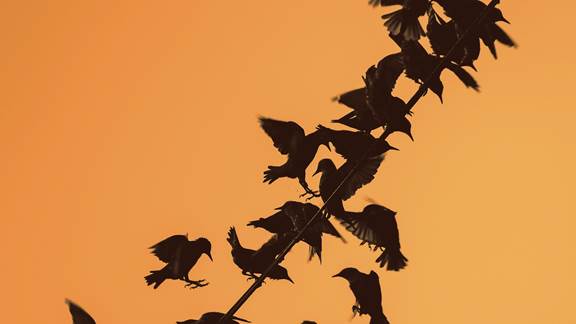 According to Mark Kroese, general manager of sustainability at Microsoft: "The fundamental thing that we always say is: you can't manage what you can't measure. If you think about carbon today, you realise how immature the measurement systems are. The first part is the low quality of the data. The second is the distributed nature of the data – in silos, into offline spreadsheets and up and down the supply chain. Most data are based on estimates from invoices, what is called 'spend data'. We need to get all of the emissions systems connected to the cloud so that we have real-time activity data."

He cites an example from Microsoft, where procurement gets an invoice for $100 of green steel and that $100 is then applied to an industry average based on spend data: "Because the system currently uses spend data, and that data is based on industry averages, it actually penalises those who are paying more for green steel with less carbon. We paid twice as much for half the amount of carbon, and the current accounting practices don't capture that," explains Kroese.
Recent months have seen the emergence of a new generation of tools capable of delivering real-time tracking and analysis of carbon emissions, including digital platforms that act as scoreboards for what is now the most important game on the planet. One of the latest is Microsoft's new Cloud for Sustainability platform, which deploys a set of measuring devices to collect the emissions data and then uses its cloud-based data collection services to analyse and understand that data.

"The tenet of the Cloud for Sustainability is to have a common data model based on either your own enterprise data lake or our data lake. Cloud for Sustainability takes those data types, cleanse them and conform them to create a common data model. And that data moves up and down the supply chain; Scopes 1, 2 and 3."

Other big names have also launched data-driven sustainability tracking products. Google Cloud has released a new feature that provides its users with custom carbon footprint reports that detail the carbon emissions their cloud usage generates. Customers can monitor their cloud emissions over time by project, product and region, providing IT teams and developers with the metrics that help them reduce their carbon footprint.

Earlier this year IBM announced its acquisition of Australian startup Envizi, enhancing its package of ESG offerings to help measure environmental impact up and down the supply chain. Envizi's software provides companies with a single source of truth for analysing and understanding emissions data across the full landscape of their business operations.
Beyond scope 1 and 2 emissions
When it comes to mapping their true climate impact, businesses often focus on their Scope 1 and Scope 2 emissions. While these are significant sources of emissions, for most companies they are the tip of the iceberg, as most of their emissions are in the category of Scope 3, which include indirect 'value chain' emissions upstream and downstream of a company's operations. These are also the most difficult to measure as the data collection involves multiple stakeholders (including customers and suppliers) and data sources, and here digital tracking tools are absolutely crucial.

"I've probably read 60 or 70 company sustainability reports and I haven't found many where Scope 3 is less than 80% and, in most cases, 90%," says Kroese.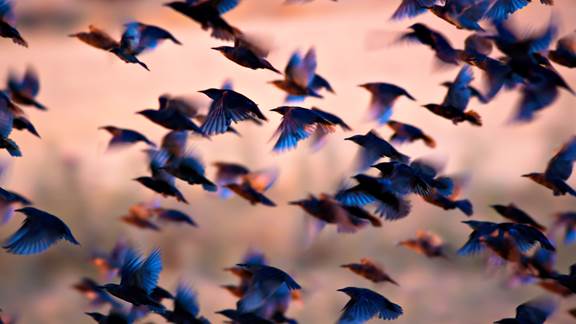 As Scope 3 emissions are outside of a company's direct control, this can make them the most challenging to measure, address, and reduce. However, they also provide the most opportunity given their magnitude and also because of the requirement to collaborate with other stakeholders to achieve reductions and net-zero targets. This can result in an amplification of the benefits of addressing these emissions.
By engaging with suppliers, distributors and customers (as well as staff), businesses will need to collaborate to set targets and deliver on Scope 3 reductions – and may need expert support to achieve their goals given the complexities involved.
Therefore a combination of expertise, collaboration and digital tracking tools would provide a sound basis for tackling the challenge of Scope 3 emissions.
Collaborate to elaborate
As well as having access to the right digital technology, ensuring that the entire workforce is on board with an organisation's emissions measurement strategy is crucial to its effectiveness. There is little point of a strategy that cannot be implemented, or activity that does not align with a strategic goal.
Eric Levine is a member of the leadership team at Count Us In, an organisation aiming to get a billion people in this decisive decade to take practical action on reducing their carbon impact. He says: "What tends to happen in businesses of a meaningful size is that you have executive office buy-in, possibly sustainability office buy-in or maybe some commercial leadership input."
"You're making commitments as an organisation to get to net zero by this stage, but it's a relatively small group of people engaging with the modelling of what this means in terms of business transformation. Yet, it's the rest of the workforce that is delivering the business. You can't make meaningful progress unless you engage people."

Levine is also a strong advocate for collaboration with other organisations to bring about broader change. "Collaboration is key," he says. "First movers are making a lot of progress downward into their system, collaborating with their suppliers. Businesses don't generally go to their competitors and their peers to try to solve these things together. But without that collaboration, we aren't going to make progress in accurately measuring carbon emissions, reducing them, and hitting net-zero targets."

"The convergence of sustainability and technology is the key to aligning economic growth and sustainability, and getting the planet to net zero."
Key takeaways
Understand your current data collection and reporting processes. Ensure you have the right technologies and approaches that allow you to fully observe and report Scope 1, 2 and 3 emissions.
Prioritise your emission tracking efforts. For example, with Scope 3 emissions, start with your Tier 1 suppliers when it comes to data collection. These are generally the suppliers that represent the biggest impact and will be most engaged.
Engage with others, including your people. Working with like-minded companies can ease the process and bring about broader change. Keep your supply chain informed about your goals and targets, and look for ways of improving.
This article originally appeared in
Thread, Edition 2
. Thread is Kin + Carta's quarterly magazine that cuts through the complexity of digital transformation. Making sustainable change real, achievable and attainable.