Volatility demands agility
Out of the frying pan and into the fire? Businesses hope the worst of the Covid-19 pandemic is now behind them, but their customers face new problems. Soaring inflation is driving a cost-of-living crisis; recession looms large; and war in Ukraine threatens geo-political stability for years to come. Disruption is everywhere, ongoing and utterly unpredictable.

Organisations must now respond to these new threats. Above all, the challenge is to build an organisation capable of agility and resilience. There was much debate about what the 'new normal' would look like following Covid-19 – now we know volatility will be at the centre of the picture.
Learning from adversity
The good news is many organisations learnt a great deal about agility during the Covid-19 crisis. They accelerated their adoption of digital solutions to respond to customers' difficulties and introduced new products and services to cater for their fast-changing needs – ecommerce is
expected to grow 55% to $4.9trn
between 2021 and 2025. Now they must apply these learnings to the realities of today's marketplace, optimising for volatility.
In this new environment, customers' demands can change at pace. For example, the focus of the past couple of years has been on building new digital functionality, broadening sales channels and developing new products and services. In an era of squeezed budgets and heightened anxiety, some businesses' customers may now prioritise value and reliability. US grocer
Kroger
, for example, reports a marked customer shift from national brand-name goods to less expensive private-label products, while in the UK, the supermarket group
Asda
is lobbying the Government on behalf of cash-strapped consumers.
But every business is different. Some will be in customer segments that came through the pandemic unscathed or even with renewed demand for new types of product and service.
A good example is Condeco, the global workspace technology specialist, which has constantly evolved its solutions as customers have coped with the pandemic and its aftermath. "2020 was the year of helping our customers create Covid-safe workplaces, while 2021 was about helping their employees work from anywhere – enabling hybrid work, remote collaboration and individuals to plan their office days," explains Condeco chief product officer Peter Otto. "2022 is something different again – we're taking hybrid working to the next level, enabling greater visibility and helping our customers protect workplace culture."

That has meant, for example, introducing new tools to help teams coordinate their office time for maximum collaboration opportunities, to ensure staff have access to the right kind of space at the right time and to ensure that virtual working solutions dovetail seamlessly with on-premise technology. "We have to help the workforce plan its time more efficiently and in a way that recognises that their needs and circumstances may change very quickly," adds Otto.

Other businesses have not been as fleet of foot as Condeco. In the workspace sector, for instance, Knotel was forced to file for bankruptcy last year after proving unable to change a business model that had seen it acquire millions of square feet to lease to clients in need of office space. Its rivals, by contrast, shifted to smaller and more flexible lets that better reflect customer demand in an age of hybrid working.
Constant change
Adapting quickly as shifts in this new marketplace become clearer will only be possible for the most nimble organisations. What is required now is not so much a pivot from what went before, but a shift to constant calibration and customisation of products and services.
That requires cultural change as well as operational enablement. "Agile as a mindset is very beneficial," says Adam Schanfield, vice president, strategy + innovation at Kin + Carta. "Fundamentally, it is about having a north star at the beginning but delaying individual requirements for components until they are actually needed. This allows you to have the maximum amount of information to more precisely deliver customer delight."

Crucially, that does not mean organisations should give up on planning or pull back from setting ambitious targets and objectives. Instead, the goal is to make decisions on how to execute that planning much closer to real time, based on the latest intelligence, rather than guesswork about what the future holds. In turn, that means trusting teams on the ground – leaders should set direction, define the north star and then empower their teams to decide how to get there.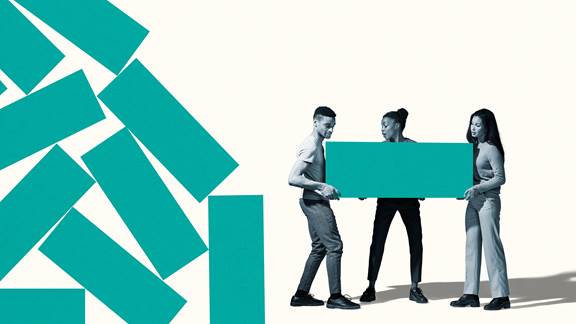 To achieve that, businesses will need to improve their intelligence gathering, leveraging their data capabilities to build faster feedback loops. "It is easy to say you are customer centric, but harder to achieve," says Clara Monnet, strategy lead at Kin + Carta. "Developing a data-driven culture means really thinking about what you're trying to understand, where the information to unlock that understanding is held, and how you should store it and share it across teams, departments and functions so that everyone can make better-informed decisions."

That argument resonates with Sandeep Seeripat, global chief business transformation and technology officer at Twinings Ovaltine, the global tea brand, which is now making targeted investments in data acquisition, for example, by buying consumer research more regularly. "We want more information in real time, so it can be more valuable," he explains. "If we can model 100 different ways that the current situation might play out, rather than just a handful, my chances of getting a better answer to my question improve – that's the magic sauce, to take all those variables and to reach answers more efficiently."
Test and trace
Building a data-driven culture will also enable organisations to become faster learners, continually testing new ideas with customers, tweaking the initiative based on how they respond – or moving on to the next thing if necessary. Businesses need to create the space and time to experiment – better data makes that possible.
So too does getting closer to the customer in the first place. Organisations need teams who can focus on human insights to get a stronger perspective on why certain behaviours are prevalent and what might happen next. Trusting those teams and empowering them to figure out the smartest execution strategies requires leaders to make a leap of faith, but will pay dividends. "Traditionally, getting closer to the customer means thinking about two areas: which new product can I provide and how do I sell that product? But there is a third goal now," says Schanfield.

One way to do that, suggests Monnet, is to apply the approach that organisations have increasingly taken with product teams in recent times. "We have cross-functional product teams trusted to run on their own; they deliver value because there is a clear link between what they're doing and how that helps the business," she explains. "Organising that way at a company level, with an agile model that breaks down silos, could prove very resilient."
Renew and innovate
It isn't only the customers that organisations need to get closer to – they must also build stronger links with suppliers. It will only be possible to respond to customers' needs more immediately if organisations have the products and services available to do that. One particularly disruptive aspect of today's volatility has been the disruption of supply chains. Organisations therefore need to think much harder about procurement and inventory.

This will also help with the threat posed by inflation. "Input costs have increased at every point throughout our supply chain," says Seeripat. "We have to find efficiencies within our own business in order to manage our costs."

That has been one driver of the company's investment in technology renewal in recent months, which has seen it embark on a major programme of consolidation. "We're in the process of creating a new shared services centre for supply chain, finance and procurement," Seeripat explains. "Those areas may not be core to our customer proposition, but there is the opportunity to find greater efficiency, as well as the agility to react more quickly to disruption and volatility."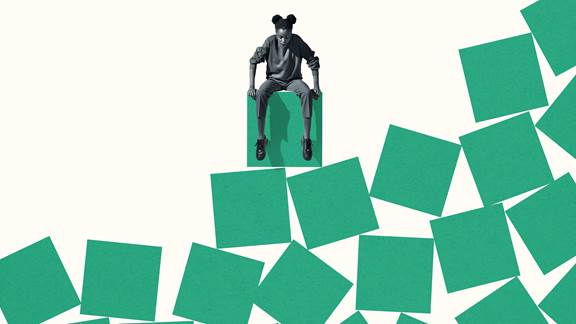 Condeco's Otto sees a similar opportunity. One area he is now focused on is using the company's data to help customers manage their premises at reduced cost and with a smaller carbon footprint. "If we know almost no one is in the office on Friday, we could switch off three of the four floors that the business usually needs," he says. "We can help companies manage their space and reduce waste."

It is a perfect example of how customer centricity can drive opportunity. And, of course, those businesses that are able to identify trends in demand will be in a stronger position to map what meeting those trends will require throughout the supply chain. "When organisations do that, they end up much better prepared to jump on opportunities where their competitors are falling down," says Schanfield.

For that reason, now is also the time to double down on innovation. In a period of uncertainty, it is a natural instinct to pull back from R&D as the business seeks to reduce cost and drive efficiency. But the lesson of history is that innovation often thrives during a time of crisis – the global financial crisis, for example, saw the birth of a new generation of disruptive fintechs emboldened by the travails of incumbent providers.

This new era of volatility and disruption comes with similar potential. For businesses that hold their nerve and focus on the capabilities that drive agility, now is the moment to seize competitive advantage.
Key takeaways
Get closer to your customers. Identify the data your business needs to understand customer sentiment as close to real time as possible – not just website or app data, but customer conversations too – and think about how to achieve the agility required to respond to new insight.
Build for supply chain resilience. Identify key supply chain vulnerabilities in order to map out contingencies and manage cost; empower skilled teams to respond at speed. This will ensure your business is not disrupted as it pursues new opportunities.
Double down on innovation. Develop new products and services for customers' changing needs – including their own mounting cost challenges – and new mechanisms for delivering the value proposition with greater efficiency.
This article originally appeared in
Thread, Edition 2
. Thread is Kin + Carta's quarterly magazine that cuts through the complexity of digital transformation. Making sustainable change real, achievable and attainable.