Shereen Barros recognized by DIVA and Rainbow Honours Awards for Head of Diversity of the Year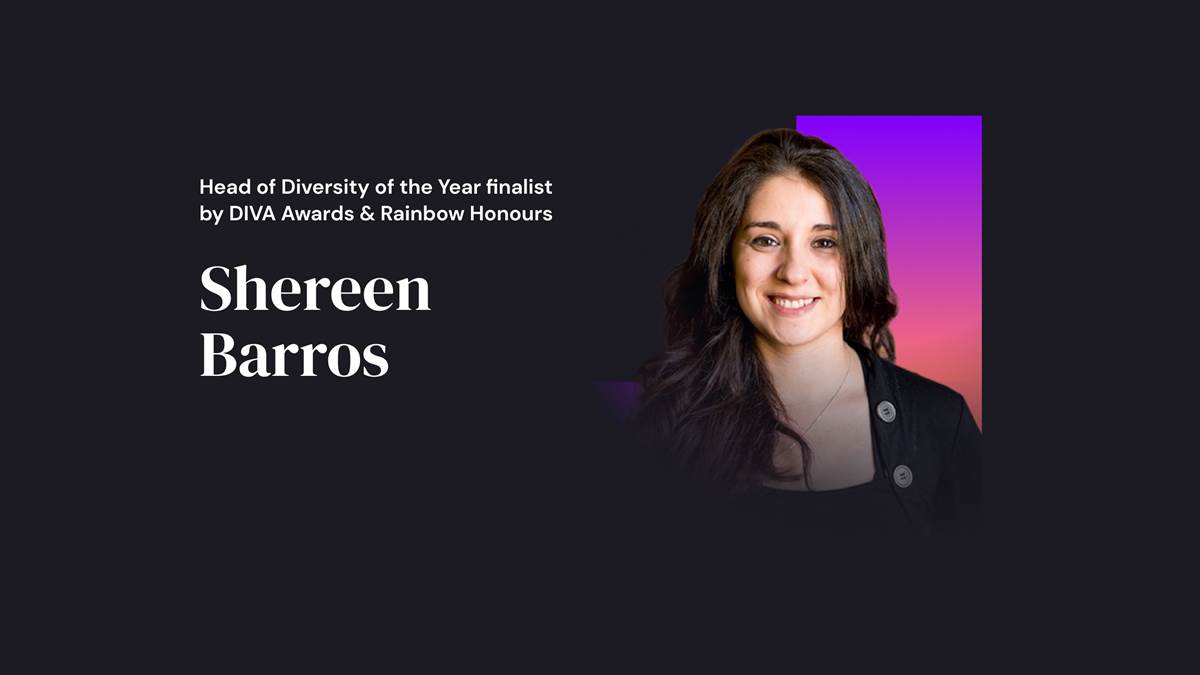 We're proud to announce that Shereen Barros, Kin + Carta's Head of Diversity and Inclusion, was honored as a finalist for the Head of Diversity of the Year award by both DIVA Magazine and The Bank of London Rainbow Honours.
The DIVA Awards were founded in 2017 by publisher Linda Riley, a trailblazer for LGBTQIA visibility. Linda's also been a part of founding the European Diversity Awards, British Diversity Awards, Lesbian Visibility Week and the Rainbow Honours. The DIVA Awards look to the future of queer visibility and celebrate the change makers that make the world a better place for everyone. The Rainbow Honours showcase individuals and organizations who work to influence change and proudly promote LGBTQIA equality.
In her role as Head of Diversity and Inclusion, Shereen is responsible for the delivery upon Kin + Carta's IDEA strategic program, which is guided by five ambitions:
Kin + Carta teams are as diverse as the populations in the regions in which the firm operates.
People are paid equitably for equal work.
Employees feel as if they can bring their authentic selves to work.
IDEA is a sustainable and ingrained part of how Kin + Carta does business.
Kin + Carta is an IDEA leader in the technology community.
Most recently, the IDEA program introduced three new global policies meant to ensure our Kin feel included and able to be their authentic selves. These included our Travel for Medical Care, Medical and Surgical Leave and Transitioning at Work policies.
Access the full list of DIVA finalists here and the full list of Rainbow finalists here.