Lindsay Ratcliffe, Kin + Carta Europe CPO, named to Consulting Magazine's 2023 Global Leaders in Consulting list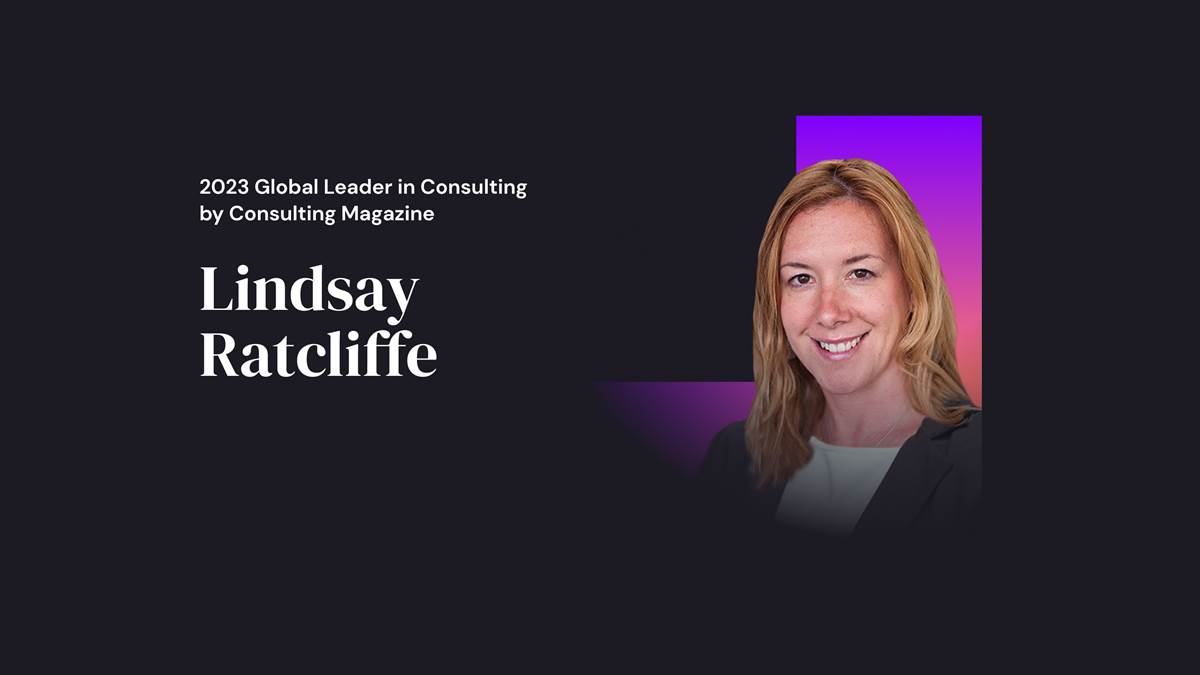 We are excited to share that Lindsay Ratcliffe, Chief Product Officer for Kin + Carta's European region, was named to Consulting Magazine's 2023 Global Leaders in Consulting list, receiving an honor for her "Excellence in Influence".
The Global Leaders in Consulting award honors the individuals who have displayed outstanding leadership qualities and exert extraordinary influence in their firms, for their clients and over the entire consulting profession.
In her role, Lindsay is responsible for the innovation and optimization of the differentiated services that Kin + Carta brings to market. As part of the European and Global executive leadership teams, she informs the creation of and delivers upon strategic ambitions for Kin + Carta, with a focus on achieving the triple-bottom line balance between people, planet and profit. As an advocate for diversity and women in tech, she is involved in various networks and mentoring programs that empower underrepresented people to succeed in the digital sector.
Kin + Carta's 2022 IDEA report showed that 40% of the firm's European executive leadership team is female, together with a 40% female representation in its workforce. This is a testament to Kin + Carta's commitment to creating a diverse and inclusive workplace. Leaders like Lindsay, who bring unique perspectives to the table and drive the execution of launching new services, continue to inspire and guide all Kin + Carta employees to build a world that works better for everyone.
Access the full list from Consulting Magazine here.