Kin + Carta Achieves the Contact Center AI Specialization in Google Cloud Partner Advantage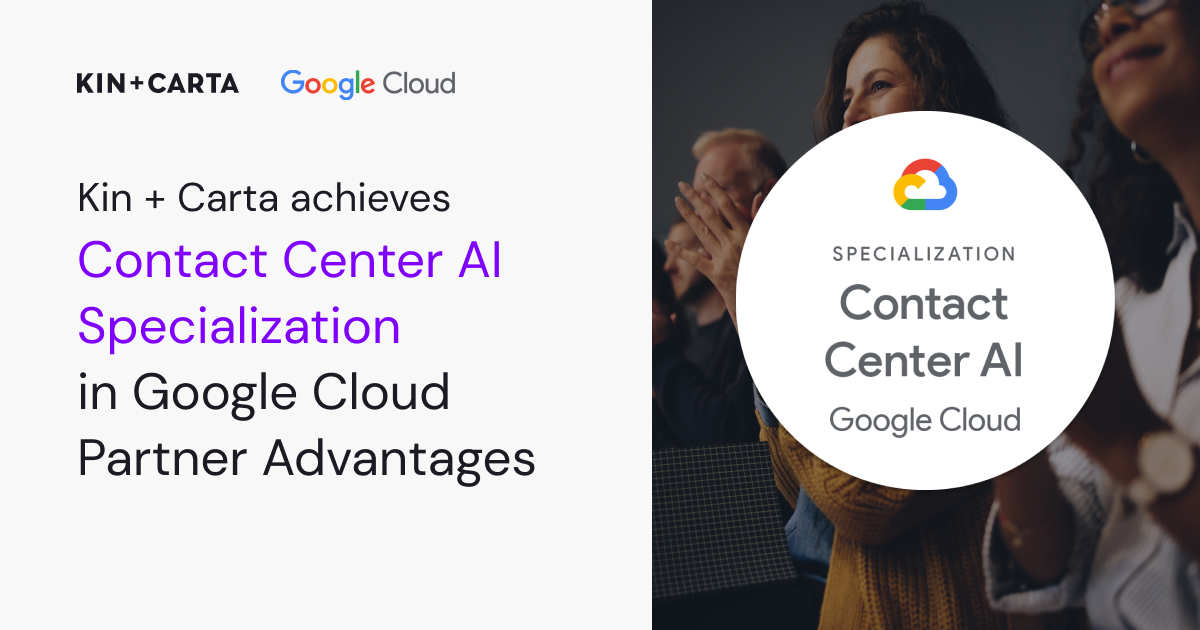 Kin + Carta announced that it has achieved the Contact Center AI Partner Specialization in Google Cloud Partner Advantage. By earning the Partner Specialization, Kin + Carta has proven success by implementing and migrating Contact Center AI projects with Dialogflow.
Partner Advantage is designed to provide Google Cloud customers with qualified partners that have demonstrated technical proficiency and proven success in specialized solution and service areas.
Partners with this specialization have demonstrated an impressive level of skills in the use of both Google Cloud native and third party tools, as well as high expertise developing best practices and standardized methodologies.
"We're proud to be one the few select partners to hold this distinction, and it further reinforces the value Kin + Carta brings to our partnership with Google", said Kevin Gumz, VP of Data & AI at Kin + Carta. "Google recognizes Kin + Carta for our unique blend of raw technical talent and user-centric mindset, which is so critical in contact center transformations".
Kin + Carta offers a wide variety of services across the Google Cloud portfolio including application development and modernization, data modernization, and AI/ML. As a Google Cloud Premier Partner, Kin + Carta has extensive experience serving clients on their digital transformation journey.
To read more about Kin + Carta's partnership with Google Cloud, click here.