Kin + Carta recognised as a 2022 Best For The World™ for exceptional impact on Governance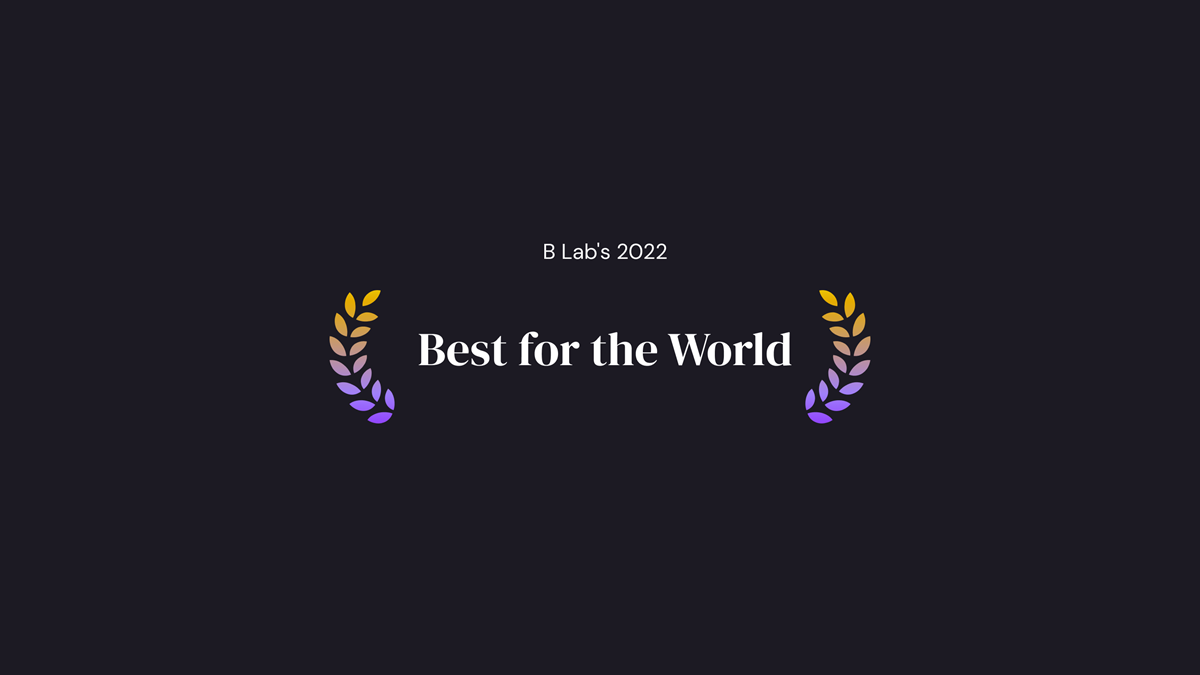 We're excited to share that Kin + Carta has been named a 2022 Best for the World™ B Corp™ in recognition of its exceptional positive impact on governance. Best for the World is a distinction granted by B Lab to Certified B Corporations (B Corps) whose verified B Impact Scores in the five impact areas evaluated in the B Impact Assessment — community, customers, environment, governance, and workers — rank in the top 5% of all B Corps in their corresponding size group.

Kin + Carta, the first company listed in the London Stock Exchange to achieve a B Corp certification, earned this honor because of initiatives such as changing its articles of association via a shareholder vote to reflect a triple bottom line approach.
Every year, Best for the World recognises the top-performing B Corps creating the greatest positive impact through their businesses. In line with its shared values to be deeply connected, always courageous, and instinctively compassionate, Kin + Carta is committed to using business as a force for good, by driving innovative and impactful behaviours throughout its specialisms, with its clients, and inside its communities.